Officers
President
My name is David Herter and I have been with Bannock County, Idaho for 29 years and in mosquito control since 2006. I started the Abatement District in 2006 when Idaho led the nation WNv (West Nile virus). We started as an emergency declaration and became a sustaining District in the fall of 2008 when the citizens of Bannock County voted to keep the District.
I enjoy camping and the outdoors. I love travel and to meet new people. I also love to cook and entertain friends whenever possible. I became a member of the NWMVCA in 2007. I am also the Secretary/Treasurer for the IMVCA (Idaho Mosquito and Vector Control Association).
President-Elect
Vice President
Past President
My journey in mosquito control started as a seasonal employee at Benton County Mosquito Control District (BCMCD) in 2001. In 2003, I graduated from Washington State University with a B.S. in Environmental Science. I became the Vector Ecologist at BCMCD in 2005 before moving to Grant County Mosquito Control District No. 1 (GCMCD) in 2009. During my first year at GCMCD, I received my M.B.A., which helped me become the District Manager in 2014 where I have remained. Mosquito control management in Grant County is a fun but challenging ride, and I hope to keep protecting public health from mosquito borne disease for many years to come. My wife, Sara, and I have been married for over five years. We enjoy camping in the Pacific Northwest, and we have one cat.
Executive Director
Secretary/Treasurer
Industry
As a Florida born, but now a Pacific Northwest loving individual, my path towards mosquito control didn't follow what could be considered a traditional road. After graduating from The University of Montana (98) with my BS in Finance (I know funny right), I was recruited right out of college to run the large group risk management division for a consulting group. In 2002, I branched off and started my own consulting firm working with companies on mitigating risk in a litigious environment. I owned and operated this firm for eight years, at which time I sold the firm. In the spring of 2009, I was approached by the Principal Attorney for an environmental remediation defense law firm to be their Business Manager. I worked in this roll until the spring of 2012 at which time my father approached me to discuss his exit strategy with Clarke. Since the fall of 2012 I have been with Clarke working in the Pacific Northwest and have truly enjoyed building the many relationships with all of you and I look forward to what lies ahead of us in the future.
I am a family man and I love the outdoors and all that it provides us. My wife (Heidi) and I have been married for 22 years and if I'm not out visiting one of you at your office, there is a good chance I am out in the woods somewhere enjoying what gifts it provides. Between camping and hiking in the summer months, to hunting in the fall, or snowmobiling and snowshoeing in the winter, I truly do love the outdoors.
Trustee
State and Provincial Representatives
Alaska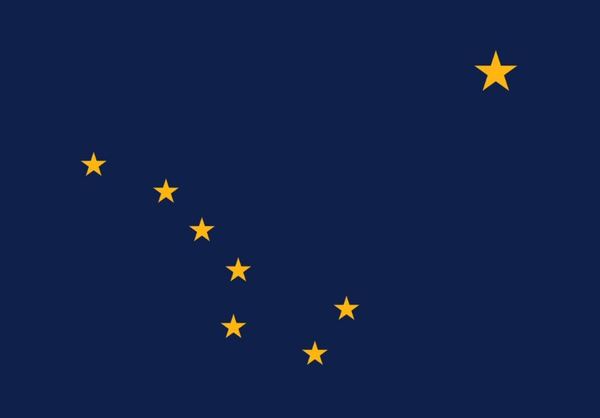 Alberta
British Columbia
Idaho
Desireé Keeney, BS in Biology with an Ecology emphasis
Desireé Keeney is the Deputy Director at Ada County Weed, Pest, and Mosquito Abatement District, where she has since 2007. Desireé received her Bachelors of Science Degree in Biology with an Ecology emphasis from Boise State University where she also completed field work in wildlife habitat management, plant ecology and fire rehabilitation restoration with various agencies throughout the state of Idaho. She currently manages field staff & operations in each department (Noxious Weed, Pest and Mosquito) while maintaining three distinct budgets. Desireé has served on the Idaho Mosquito and Vector Control Association Board, including as past President, currently she serves as the State of Idaho Representative for the Northwest Mosquito and Vector Control Association and serves on the Science and Technology Committee for the American Mosquito Control Association. In her off time, Desireé enjoys spending time in the outdoors, camping, hiking, rafting, photography, travel, and hunting and fishing with family and friends.
Montana
Hi, my name is Jake Rubow, and I am the acting program coordinator for the Flathead County Mosquito Control District in Kalispell, Montana. I began working in mosquito control as a seasonal technician with Flathead County in 2015, and received a permanent position in 2016. I'm excited to be the new state representative for Montana, and I also edit the NWMVCA newsletter. So, if you get pestered with emails looking for updates twice a year, that's me. When not killing mosquitoes, I love spending time outdoors with my wife and two awesome little girls.
Oregon
Saskatchewan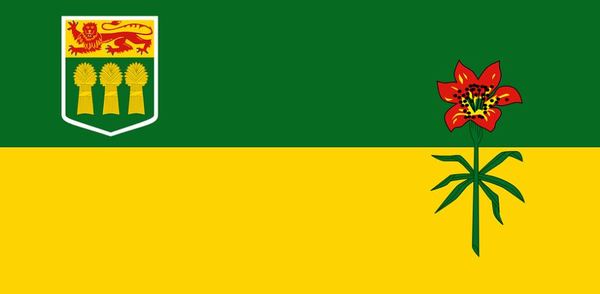 Washington
I started in mosquito control as a seasonal employee at Adams County Mosquito Control (ACMC) in 2003, just after finishing high school. I only intended it to be a summer job during college, but obviously it became much more than that. I received a BA in History in 2009 from Brigham Young University and taught high school history for 8 years at Othello High School, while working for ACMC during the summers. I enjoyed teaching a lot, but knew that if an opportunity presented itself in mosquito control, I would go for it. The longtime former manager and my mosquito killing mentor, Tom Haworth, retired and I was fortunate enough to get hired for his position beginning in June of 2017. I love the job and feel very fortunate to be in this position. My wife, Molly, and I have 4 children and are very happy and content to be in Othello. I enjoy watching and participating in sports, coaching basketball and tennis at our local high school, and spending time with Molly and our kids.
Committees
American Mosquito Control Association
While not an actual standing committee of the NWMVCA, the American Mosquito Control Association (AMCA) is an important part of our Association. The AMCA is dedicated to providing leadership, information and education leading to the enhancement of public health and quality of life through the suppression of mosquitoes. The NWMVCA plays a role is that mission statement and the success of the AMCA means increased success for the NWMVCA and its members.
The Director for the AMCA's North Pacific Region is Greg Barron. If you should have AMCA related questions or comments, please contact him at Greg Barron.
Audit
The Audit Committee shall consist of three voting members of the Association whose duties shall be to annually examine and audit the books of the Secretary/Treasurer, and to report their findings at each annual meeting.
Awards
The Awards Committee shall consist of at least three voting members of the Association. The President shall be a member of this committee. The remaining committee members shall be selected by the Executive Committee.
Legislative
The Legislative Committee shall consist of the State and Provincial Representatives. This Committee will function as a pool for relevant information—emanating from the various agencies (Federal to Local)— that affects the members. This Committee shall report to the Executive Committee.
Nominations
The Nominations Committee shall consist of four voting members of the Association (with one committee member also being a member of the Executive Committee) who shall, prior to July 1st, submit to the Executive Director their designation of nominations for each office to be filled in the ensuing year, except the office of President, President-Elect, Past President, and the Executive Director. Where nominations are not unanimous, the names of the two nominees receiving the most votes by the Nominating Committee will be placed on the ballot for mailing to the voting membership. All nominations, including write-in candidates, shall carry the consent and assurance that they will serve if elected.
Program
The Program Committee shall consist of three voting members of the Association, and their duties shall be to provide programs for each annual conference. The President-Elect shall be the Chair of the Program Committee.
Public Education
The Public Education Committee shall consist of at least three voting members of the Association appointed by the President.
Resolutions
The Resolutions Committee shall consist of three voting members of the Association, one of which shall be a member of the Executive Committee. All resolutions proposed by a voting member of the Association must be submitted to the Resolutions Committee in writing by July 1st. The Resolutions Committee will finalize and submit the proposed resolution to the Executive Committee—with recommendations—before the annual business meeting. The Executive Committee will then present the resolution to the voting members present at the annual business meeting. A resolution shall pass with a two-thirds vote of the voting members present at the annual business meeting.